Efforts on the self-reliant India initiative have intensified in the country and homegrown tech companies are working on a variety of mobile applications, which are linked to social media platforms as well as other essentials. Koo App is being discussed a lot in this effort these days and it is being considered as a native option of microblogging site Twitter. Bengaluru-based Aprameya Radhakrishna developed this native app last year and most importantly, it has been the winner of the Digital India AatmaNirbhar Bharat Innovate Challenge.
How to Download
Let me tell you that This app is absolutely free and you can download it for free on Google Play Store as well as Apple App Store. To download the this app, search Koo on Google Play Store or App Store. On searching, you will first see 'Koo: Connect with Indians in Indian Languages'. Make sure to note here that it has been developed by Bombinate Technologies Private Limited and read it before downloading.
What are the Features in Koo App?
Koo app is very much like Twitter, in which you can follow someone and you can follow someone. You can share message by writing in it. You will also have the option to share photo-videos. The most important thing is that Koo app supports Kannada, Tamil, Telugu language as well as English. With this, users can share something by writing in their language as well. Another thing that is special is that on Ku you can write in 400 characters.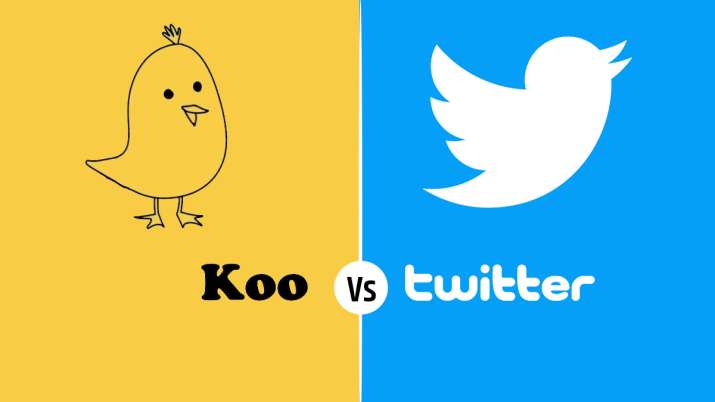 Koo App in Top Trending on Twitter
Union Minister Piyush Goyal had announced to join the This app on Tuesday. Since then, the downloading of the This app has been seeing a boom. Also, #kooapp was on top trending on Twitter. Around 21,000 posts were attached to it. Also, #BanTwitter was trending on Twitter. Many ministers including Goyal are downloading the Koo app. Goyal has 9.6 million followers (about 96 million) on Twitter. Apart from Piyush Goyal, BJP spokesperson Sambit Patra, BJP's IT head Amit Malviya have also announced to join the This app.