Kohli's 31st birthday today, he played the first international match on 18 August 2008
Indian cricket team captain Virat Kohli turned 31 on Tuesday (November 5). On this occasion, ICC and BCCI as well as many cricket personalities tweeted and congratulated Virat on his birthday. Cricketers who wish him well include Virender Sehwag, VVS Laxman, Mohammad Kaif and Harbhajan Singh. The impact of Virat's birthday also showed on Twitter and since morning the hashtags like 'Happy Birthday Virat Kohli', 'King Kohli' and 'Run Machine' were trending.
Congratulating Virat, the ICC tweeted some of his records. In which he told that 'He is the fastest cricketer to score 20,000 international runs. Apart from this, he is also the player to score the most double centuries as a Test captain. He is also the first cricketer to do a clean sweep at the ICC Awards. Happy birthday to the legendary player Virat Kohli.
Sehwag Wrote – Your Batting Always Be Like A F5 Button
Former cricketer Virender Sehwag shared a photo of himself with Virat in which he is trying to tell something bigger with his hands. With this, he wrote, 'God always keep the ball looking big (like the hand posture), and your batting should always be like the F5 button (computer keyboard button), whoever sees it, it should be refreshed . ' He further wrote, 'Be cloudy, be happy always. Happy birthday Virat Kohli '.
Laxman Wrote – Keep Setting New Standards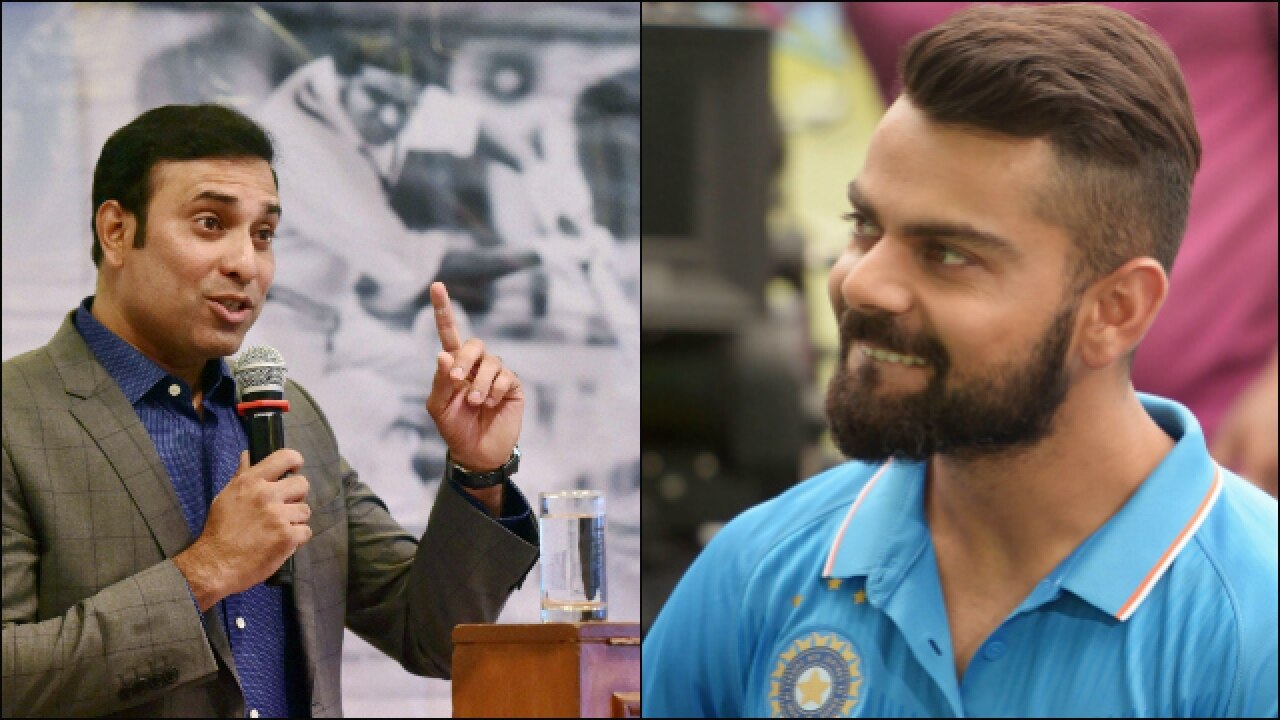 Former cricketer VVS Laxman wrote for Virat, 'Dear Virat Kohli, these days in your life came back again and again. Wish you a full year of happiness and sparkle. Continue to set new standards in the same way and also experienzce more love and happiness. Happy birthday Virat Kohli. '
Kaif wrote – knew there was something special inside him
Mohammad Kaif wrote, 'In 2012, when I was playing for RCB (IPL team), on our laptop we saw Barcelona playing together. I felt that he had something special in him, but never knew that he was going to become a big legend later. Happy birthday Virat Kohli. '
Harbhajan Wrote – May You have Every Success
In his tweet, Harbhajan Singh wrote, 'Happy birthday my little Veer Virat Kohli, the new generation batting master, I wish you all successes inside and outside the field … Waheguru keeps giving you everything … Happy you Stay and stay healthy … Happy Birthday Virat. '