Former Indian captain Mahendra Singh Dhoni has scored 4432 runs in 190 matches of IPL at an impressive average of 42.40.
Dhoni won the most 104 matches as captain, including 99 for Chennai and 5 for Pune team.
Former Indian captain Mahendra Singh Dhoni has turned 39 today. He was born on 7 July 1981 in Ranchi, Jharkhand (then Bihar). Captain Cool Dhoni has made many records in the Indian Premier League (IPL) besides international cricket, which will be very difficult for any player to break. Dhoni is the only player to have played the finals 9 times in IPL. During this time he also made his team Chennai Super Kings a three-time winner.
Dhoni captained the highest 200 ODIs for India so far. In this, India won in 110. He is the third captain in the world to have captained most ODI matches. Mahi played 90 Tests, 349 ODIs and 98 T20 Internationals. In 2015, he retired from Test cricket. Under his captaincy, Dhoni has won the country T20 in 2007 and ODI World Cup in 2011 and the Champions Trophy in 2013.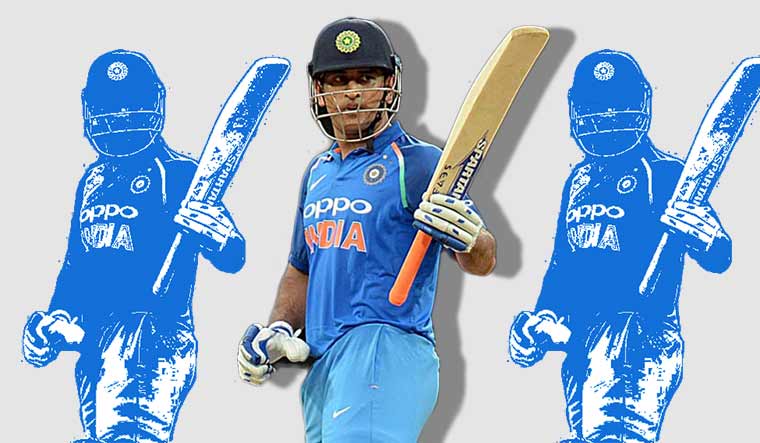 The most matches won as captain
Dhoni has won the most 104 matches in the IPL as a captain. It won the maximum 99 matches for Chennai Super Kings, while 5 matches were won by Rising Pune Supergiants. At number two is Mumbai Indians captain Rohit Sharma, who has won his team 60 of 104 matches.
Most runs in the 20th over
Dhoni is not called the best finisher in the cricket world. His records also testify to this fact. Dhoni has scored the highest total of 564 runs in the last (20th) over of 190 matches played in IPL so far. He is followed by West Indies' Keiron Pollard, who has scored 281 runs so far.
Dhoni batting 5 different numbers and scored half-centuries.
Dhoni has scored half-centuries in the IPL, batting at 5 different numbers. They are the only players to do so. He scored 58 runs in 37 balls against Delhi in 2009, batting number three. In 2013, he had scored a half-century against Delhi again at number four. Mahi, the highest half-century, is batting at number 5 and 6. These include half-centuries against Punjab in 2010 and Bengaluru in 2018. At the same time, Dhoni scored 63 runs off 45 balls at number 7 against Mumbai in the 2013 final.
Most out
Wicket-keeper Dhoni dismissed the highest number of 132 players in the IPL. During this, he took 94 catches behind the wicket and made 38 stumpings. Dhoni has taken this wicket in 183 out of 190 IPL matches. He is followed by Dinesh Karthik with 131 wickets at number two.
Most stumped out
Wicket-keeper Dhoni holds the record for most stumps out in the IPL. He has sent 38 players to the pavilion so far. In this case too, he is followed by Dinesh Karthik. This wicketkeeper has stumped out 30 players. Dhoni once stumped the batsman in 0.09 seconds while playing for the Indian team. He then hunted George Bailey of Australia.
Mahi holds the record for most IPL finals
Dhoni holds the record for most finals in IPL 9 times. In this, he has also won the title for the team 3 times, playing the final for Chennai 8 times. Once he played the final for Rising Pune Supergiant. He is followed by Suresh Raina of Chennai, who has played the final 8 times.
Most played IPL matches as captain
Mahi also holds the record for most 174 matches played in the IPL as captain. These include 160 for Chennai and 14 matches for Pune (2016 season). He is followed by Gautam Gambhir, who captained 129 matches for Delhi Daredevils and Kolkata Knight Riders.