PM Modi Said- 80 Records were Broken This Year in School Level Competition, Out of Which 56 Girls Made
The Khelo India University Games will Run Till March 1, in Which 3340 Players From 177 Universities will Participate.
Prime Minister Narendra Modi Inaugurates the first Khelo India University Games at the Jawaharlal Nehru Indoor Stadium in Cuttack via video conferencing on Saturday evening. PM, Modi said- for the first time these games are being held in Odissa. This is important not only for the history of Indian sports, but also for the future. This year in the school level competition, 80 records were broken, of which 56 girls scored. Players from poor families, small towns are doing well in these sports.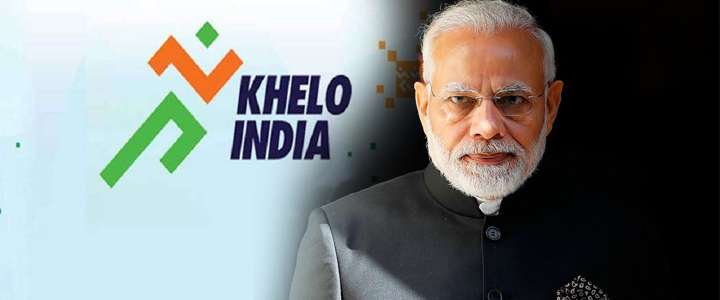 He further said that the players should focus their attention only on the best performance, the rest is worrying the country. The effort is to increase sports along with studies. For this, institutes like National Sports University are being built.
Fencing Has Been Included for The First Time in These Games.
About 3340 players from 177 universities will participate in these games. It has 1738 males and 1605 females. Apart from the players, 1500 technical and support staff will also be involved. These games will have 17 sports events. It includes sports like archery, athletics, boxing, fencing, judo, swimming, wrestling, badminton, basketball, football, hockey, table tennis, tennis, volleyball, rugby and kabaddi. These games will run till March 1. Fencing is included for the first time. It is the largest sports competition at the university level in India. The Center is also supporting the Government of Odisha in organizing this game. Modi Inaugurates. 
Odessa Chief Minister Naveen Patnaik, Union Sports Minister Kiren Rijiju and Petroleum and Natural Gas Minister Dharmendra Pradhan were also present on the occasion. Star Farrata runner Duti Chand is also a part of these games. She will represent the host KIIT University.