IND vs AUS, Pink Ball Test::The first day of the first match of the 4-Test series being played at Adelaide Oval between India and Australia came to an end. Batting first after winning the toss in this day-night test, the Indian team scored 233 after losing 6 wickets on the first day. Captain Virat Kohli marked his 23rd fifty of his Test career. Wriddhiman Saha (9) and Ravichandran Ashwin (15) are unbeaten.
Kohli scored the highest 74 off 180 balls. He also completed 500 runs of his Test career in Adelaide. He is the first Indian player to achieve this feat. This is Kohli's fourth Test in Adelaide. He has scored 505 runs in 7 innings so far. During this, he scored 3 centuries and a half-century. After Kohli, Rahul Dravid has scored 401 runs in 8 innings of 4 Tests.IND vs AUS, Pink Ball Test.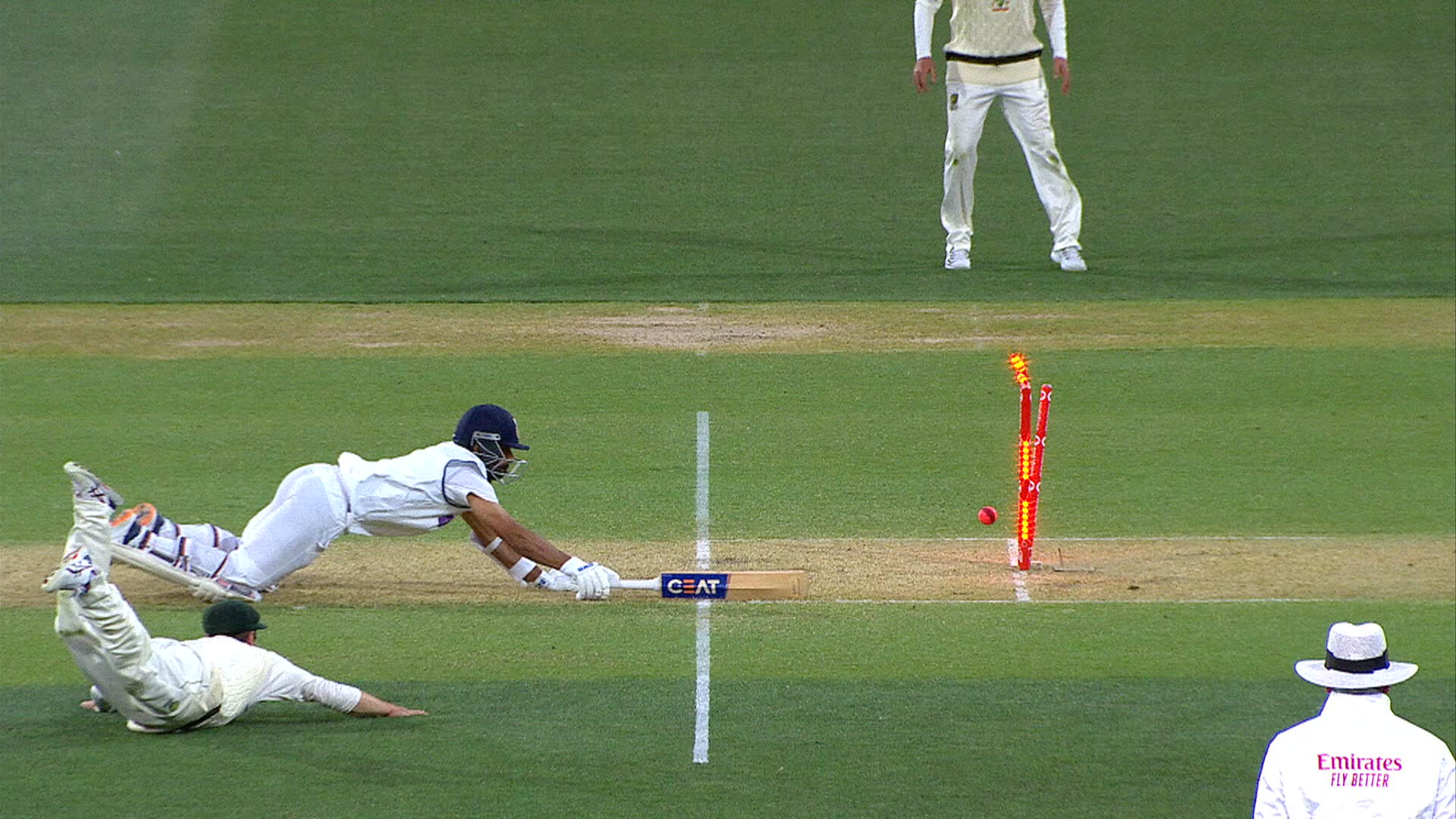 Pujara Played 100 Balls to Score 18 Runs.
The third wicket fell to 100 runs. Cheteshwar Pujara scored 43 runs off 160 balls. He was caught by Nathan Lyons on Marnus Labushane. Pujara partnered 68 runs off 191 balls for the third wicket with Kohli. Cheteshwar Pujara had played 100 balls to score the opening 18 runs.
Pujara said that Test cricket requires patience. If the wicket is flat then you can be aggressive but when it is helping the bowlers, then you cannot play too many shots. He said that in foreign conditions you do not want a score of less than 200 in the first innings. Both bowler and pitch were fresh in the first two seasons.
88 Runs Partnership Between Kohli and Rahane
Captain Virat Kohli was dismissed as the fourth wicket. He needed 88 off 168 balls for the fourth wicket with Rahane. The fifth wicket fell to Ajinkya Rahane. He was dismissed for 42 off 92 balls. Mitchell Starc LBW him. After this, Hanuma Vihari was LBW by Josh Hazlewood for 16 runs.
Kohli Got a Life Gift
Virat Kohli survived being dismissed in the 36th over of the Indian innings. Actually, the ball of spinner Nathan Lyon went into the hands of wicketkeeper Tim Paine after getting hit in the glove of Kohli. Matthew Wade, standing at pen and short leg, appealed, which was denied by the umpire. Wade asked for the decision review system (DRS), but Captain Penn refused. However, by the time the review was shown on the Big Screen, it was too late.
Kohli's Record
Indian captain Kohli has been lucky to win the toss in Tests so far. Kohli has won the toss in Test as many times since 2015, then India has not lost the match. Kohli captained the Test team in 2015. Since then, has won the toss in 25 matches (excluding the current Adelaide Test). During this time he won 21 Tests and played 4 draws.
Both Teams Playing XI
India: Virat Kohli (captain), Mayank Agarwal, Prithvi Shaw, Cheteshwar Pujara, Hanuma Vihari, Ajinkya Rahane, Riddhiman Saha, Ravichandran Ashwin, Umesh Yadav, Mohammed Shami and Jaspreet Bumrah.
Australia: Joe Burns, Matthew Wade, Marnus Labushane, Steve Smith, Travis Head, Cameron Green, Tim Paine (wicketkeeper and captain), Pat Cummins, Mitchell Starc, Nathan Lyon and Josh Hazlewood.