Indian captain Virat Kohli has 722 and Rohit Sharma has 719 rating points.

Jasprit Bumrah is second in ODI top-10 bowlers, Trent Boult at number one
ICC Rankings: Indian captain Virat Kohli continues to be the first and Rohit Sharma at number two in the ICC ODI rankings. Kohli has 871 and Rohit has 855 rating points. These are the only two Indians in the top-10 batsmen. England batsman Johnny Bairstow dropped to tenth position in the third ODI against Australia. He gained three places.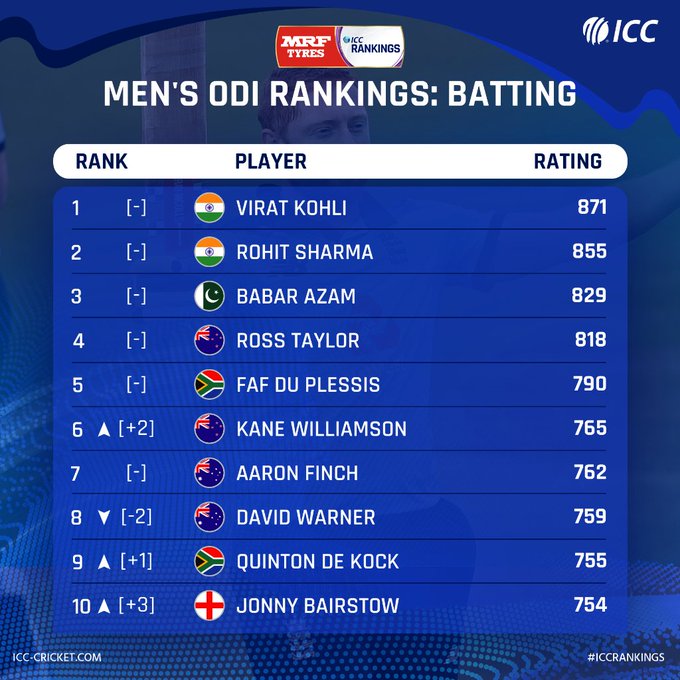 Talking about the top-10 bowlers of ODIs, Trent Boult of New Zealand is in the first place. He has 722 rating points in his account. Indian fast bowler Jasprit Bumrah is in second place. He has 719 rating points. The top-10 includes none other than Bumrah.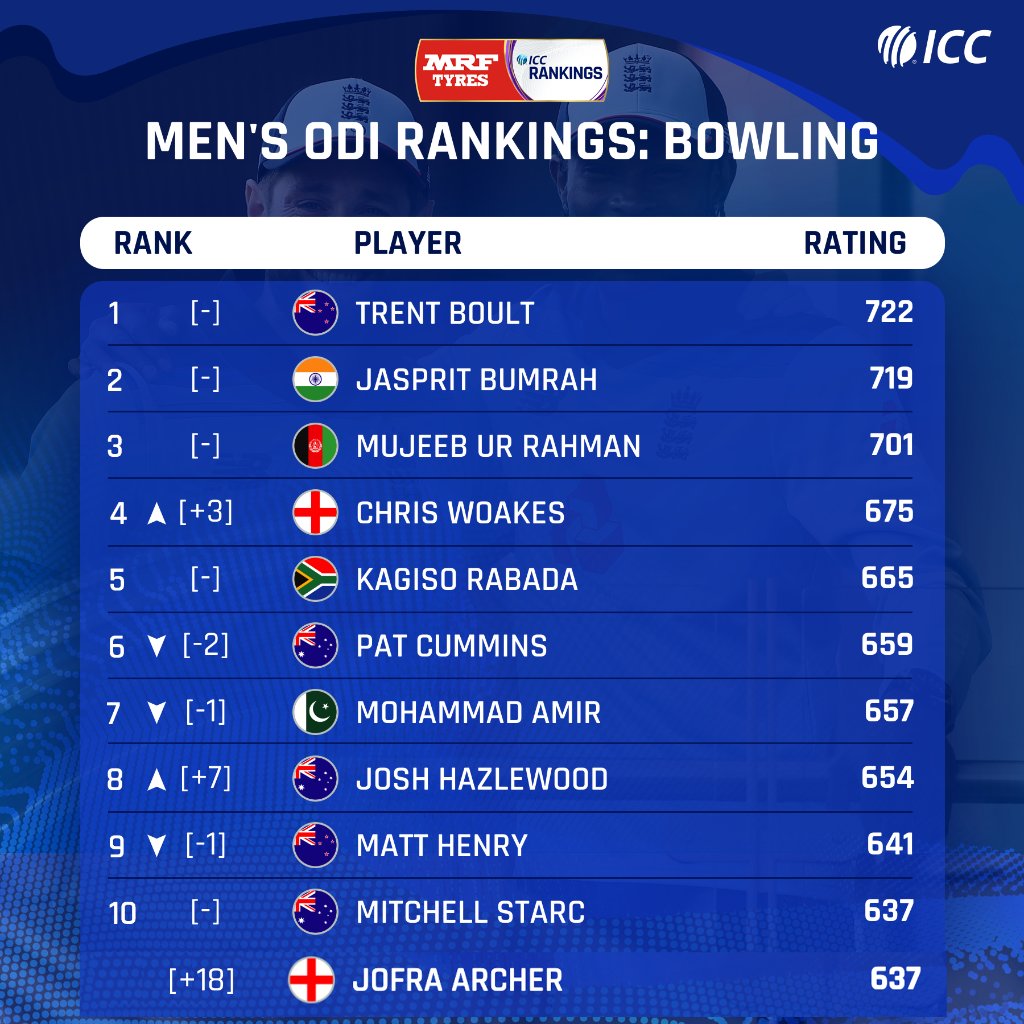 Maxwell and Carrie's Ranking Also Improved
Bairstow scored 196 runs in the three ODI series. He scored 126 off 112 balls in the third ODI against Australia. Earlier, he achieved a career-best 9th ranking in 2018. They are just 23 points behind career best 777 rating points. Glenn Maxwell and Alex Carry also have the advantage of scoring centuries in the third ODI.
Their ranking has also improved. Maxwell jumped five places to be ranked 26th. Ireland's Paul Sterling is also ranked 26th. Carrie achieved a career-best 28th ranking.
Woakes Reached Second Place in All-Rounders' Rankings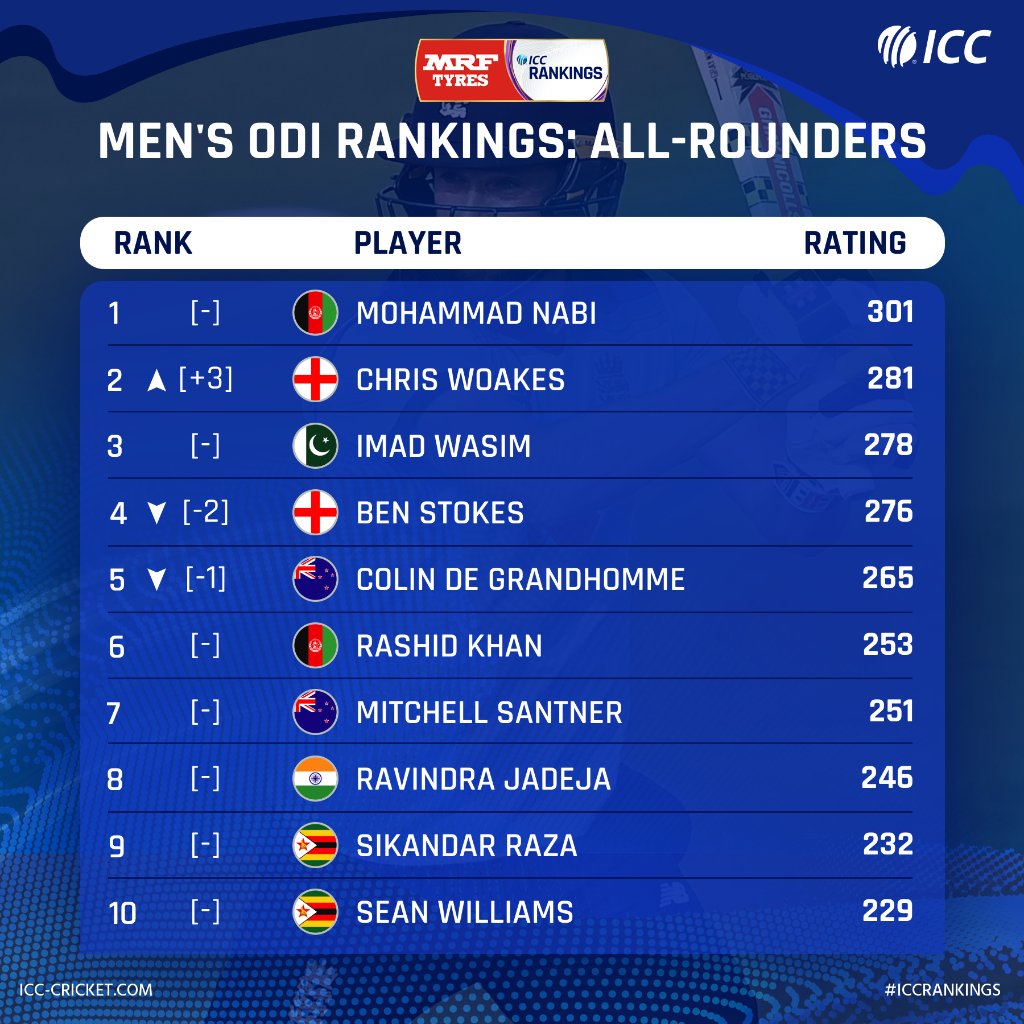 England's Chris Woakes moved up to second place in the all-rounders' ODI rankings. He also scored 6 wickets in the ODI series against Australia with 89 runs. Afghanistan's Mohammad Nabi is at number one with 301 points.
England Ranked First in ODI Super League
England are ranked first in the ICC ODI Championship Super League with 123 points. This is the only team to have played two home series within two months. In one, he defeated Ireland 2–1, while in the other he lost to Australia. India are at second place with 119 points and New Zealand at number three with 116 points.