Junko Tabei: On the occasion of Junko Tabei's birthday, Google has remembered him by making a Doodle (Junko Tabei Google Doodle). The Google Doodle made on Junku Tabei, the first woman to reach Mount Everest, the world's highest mountain peak, is very special. In Google Doodle you can see that Junco's animation has been created. In Doodle, Junco is seen climbing Mount Everest. Junco reached Everest in 1975. At that time, he was 35 years old. After successfully climbing the summit, he was honored by the Emperor, Crown Prince and Princess of Japan. She became the only woman to reach the mountains in 76 different countries. 12 days before reaching Mount Everest, she was hit by an icy storm. One of his guides got him out of the snow. Even after this, he continued climbing.
Born in Fukushima Province on 1939
Junco was born in Miharu, Fukushima. She was the fifth of seven sisters. He first climbed near Mount Nasu. She was just 10 years old at that time. Due to the deteriorating family conditions, Junko could not do mountaineering for a long time. He married Masanobu Tabei, a mount climber. Junco met Masanobu in 1965 while on a mountaineering trip to Japan.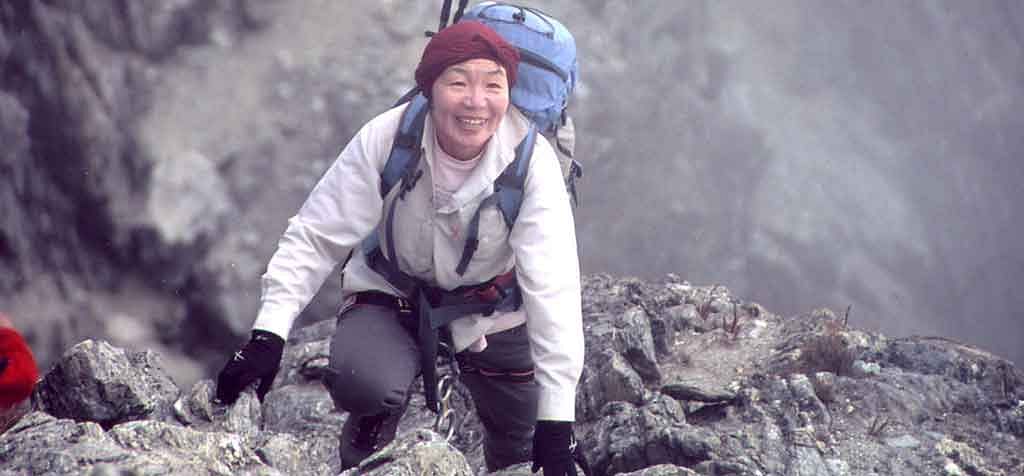 She Reached Mount Everest on 16 May 1975
She reached Everest on May 16, 1975 as the leader of the All Female Kalimbing Party. In 1992, she became the first woman to complete the "Seven Summits", which reached the highest peaks of seven continents. Junko Tabei Death died on 20 October 2016 due to stomach cancer. She was 77 years old. She continued climbing even during the treatment of cancer.
I want to Conquer More Mountains
In 1991, after 16 years of conquering Everest, she said in an interview, "I want to conquer even more mountains". She did this courageous work while living in a country where women are considered at home instead of women. was.