Film City in Uttar Pradesh: Uttar Pradesh Chief Minister Yogi Adityanath reached Mumbai on Tuesday evening. On Wednesday, he is expected to meet several actors associated with Bollywood and TV industry. They will discuss with the experts about the proposed Film City production in Uttar Pradesh. Yogi will come to the Film City of UP, so that people of Mumbai can come, join and get the opinion of the directors-producers to start the film work here.
Yage Can Threaten Industrialists and Manufacturers: Congress
The Congress has made serious allegations about CM Yogi Adityanath's visit to Mumbai. Maharashtra Congress spokesperson Sachin Sawant expressed apprehension that industrialists and Bollywood filmmakers in Maharashtra could be threatened. Therefore, the Chief Minister Uddhav Thackeray and the Mahavikas Aghadi government should pay special attention to the security of the industrialists and filmmakers of the state. Film City in Uttar Pradesh.
No One Can Carry Bollywood from Mumbai: BJP State President
Maharashtra BJP President Chandrakant Patil has said that Mumbai is a Bollywood city and no one can carry it. If there is good facility somewhere, people can shoot there too.
Akshay Kumar Reached to Meet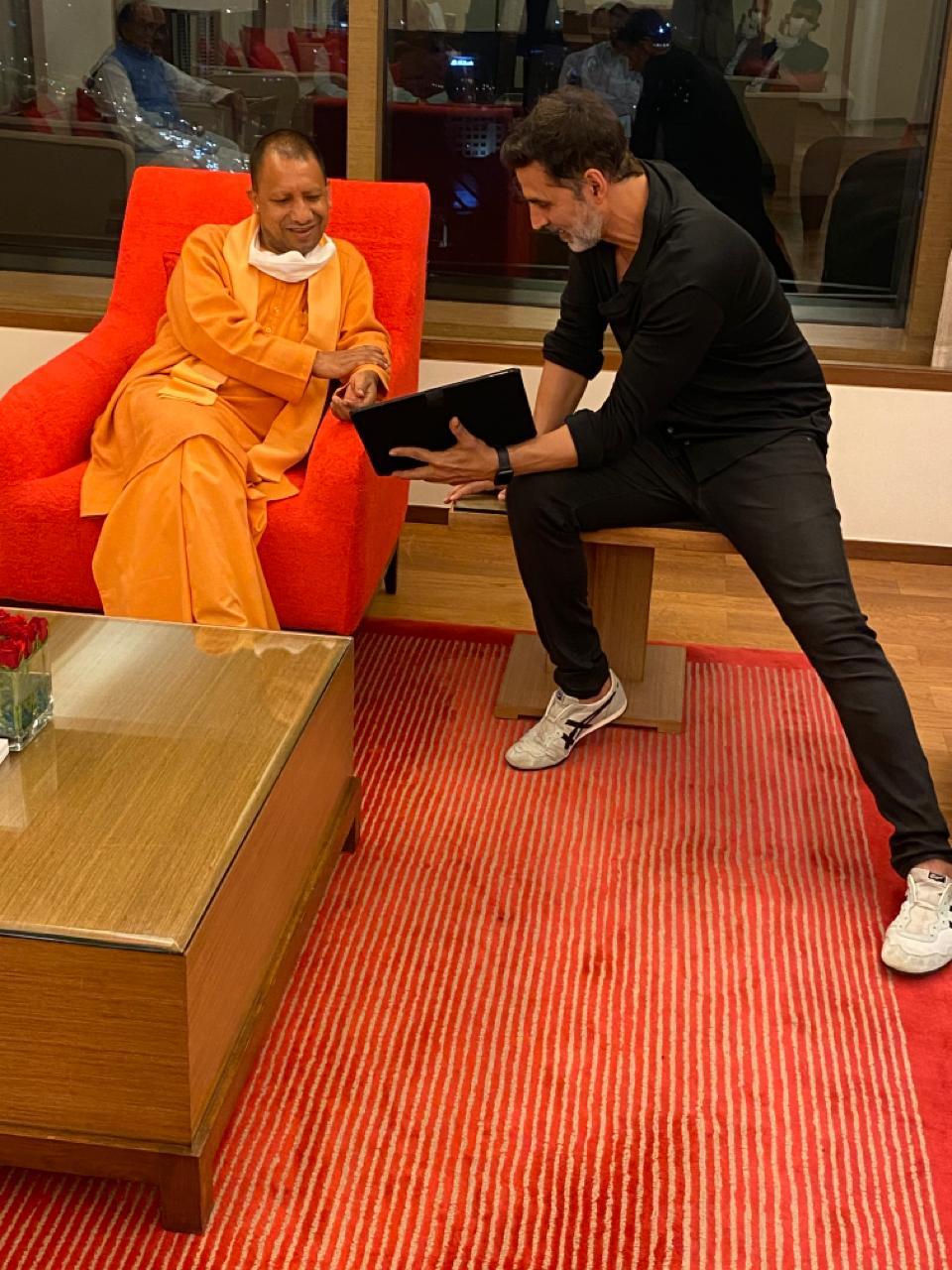 Actor Akshay Kumar met Uttar Pradesh Chief Minister Yogi Adityanath at Trident Hotel. During this, many topics were discussed with CM Yogi.
This Program will be Done by CM Yogi on Wednesday
CM Yogi has also allotted space for the production of Film City in Greater Noida adjacent to Delhi. On December 2, Yogi is also scheduled to meet some big industrialists and bankers of the country. During this time they will discuss investment in the state, proposed film city and finance city. CM will also symbolically launch Lucknow Municipal Corporation Municipal Bond at BSE.
Center Wants to Reduce the Importance of Mumbai: Supriya Sule
On Yogi's visit to Mumbai, NCP MP Supriya Sule has said that efforts are being made by the Center to reduce the importance of Mumbai. However, he said that if CM Yogi wants to build a film city like Bollywood in UP, his best wishes are with him. Supriya Sule said that no one can hurt Bollywood and Mumbai's love and trust.
Yogi will inaugurate the Rs 200 crore Lucknow Municipality Bond on the Bombay Stock Exchange on Wednesday as well as discuss with industrial houses about investment in Uttar Pradesh. Urban Development Minister Ashutosh Tandon said that with the launch of the Lucknow Municipal Corporation bond on BSE by the Chief Minister on December 2, a major change will begin in the city development department.
Considering the way Lucknow Municipal Corporation bonds have been rated, bonds of Ghaziabad, Prayagraj, Varanasi, Kanpur and Agra municipal corporations will also be issued. Ghaziabad Municipal Corporation bond will be issued in the next three months. Discussions will also be held in Mumbai with eminent entrepreneurs of the country in the presence of the Chief Minister on this issue.