Many leaders tweeted tribute, Remember the contribution of Vajpayee
Today is the second death anniversary of Atal Bihari Vajpayee, the former Prime Minister of India. The President, from the Prime Minister to the entire nation is paying tribute to him today. President Ramnath Kovind and Prime Minister Narendra Modi paid tribute to the former PM by visiting the Atal Samadhi site 'Always Atal'. The PM tweeted that your contribution to the development of the country will always be remembered.
Shivraj Singh Chauhan, remembering the former PM, said that if anyone had changed the direction of India's politics, Atal ji had changed it. At that time, we could not imagine that anyone could stand in the competition of Nehru ji, it was very difficult to imagine the opposition of Congress. Then Atal Bihari Vajpayee had risen with the flag of intense nationalism.
President Ram Nath Kovind Other Leaders

Paid Tribute

President Ram Nath Kovind, Vice President M Venkaiah Naidu and Prime Minister Narendra Modi today paid tribute to former PM Atal Bihari Vajpayee on his death anniversary 'Atal Bihari Vajpayee's memorial' Always Atal '.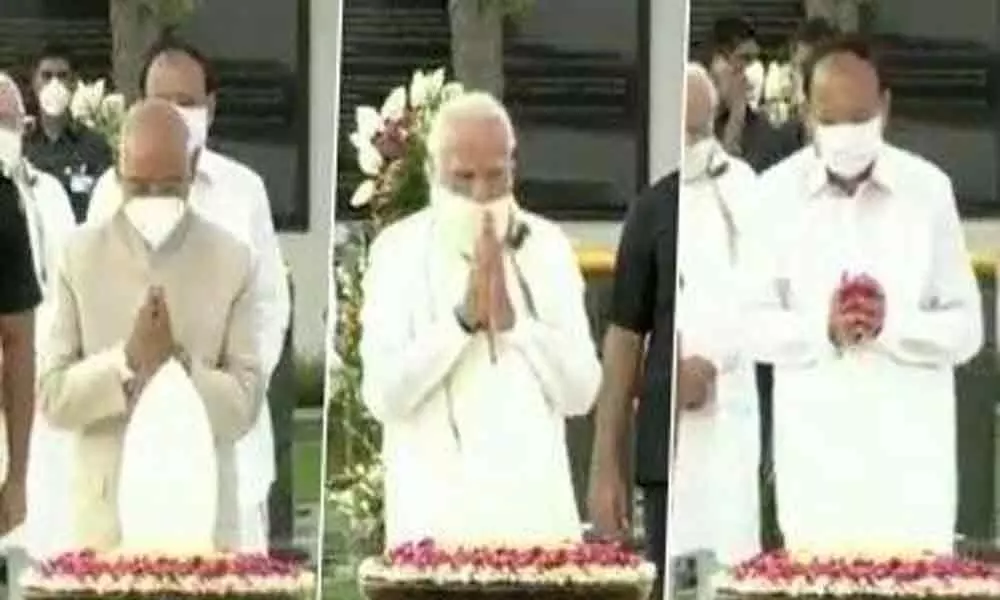 Earlier, PM Modi tweeted a video message remembering Atal Bihari Vajpayee. In this video message, PM Modi said, 'This country can never forget Atal ji's contribution. Under his leadership, we also raised the head of the country in nuclear power. Be it party leader, Member of Parliament, Minister or Prime Minister, Atal ji distinguished the ideal in every role.
Atal Bihari Vajpayee, who was Prime Minister of the country 3 times, died on 16 August 2018 at AIIMS Hospital in Delhi after a long illness. Atal Samadhi was established in Delhi only after his death. Vajpayee was the first non-Congress Prime Minister to complete his term. He was the Prime Minister of the country for 13 days in 1996, 13 months in 1998 and again in 1999 for a full 5 years.