Indian Army Day 2020: Today, India is celebrating 72nd Army Day. Every year on 15 January, Army Day is celebrated in India. On the same day in 1949 Field Marshal KM Cariappa took command of the Indian Army from General Francis Butcher. Kariyappa became the first Commander-in-Chief of the Indian Army. The first two Chiefs of the army were British after independence. Cariappa succeeded General Francis Butcher, who served from January 1, 1948 to January 15, 1949, at the top post of the army. Prior to Butcher, General Sir Robert McGregor MacDonald Lochart was Army Chief from August 15, 1947 to December 31, 1947.
At the time of Indo-Pak independences, Cariappa was entrusted with the responsibility of dividing the armies of the two countries, which he had faithfully performed. In April 1986, he was awarded the Five-Star Rank Field Marshal for outstanding military services. To date these five-star ranks have received only three military officers in the Indian armies – Kariyappa, Field Marshal Sam Manekshaw and Marshal of Indian Air Force Arjan Singh.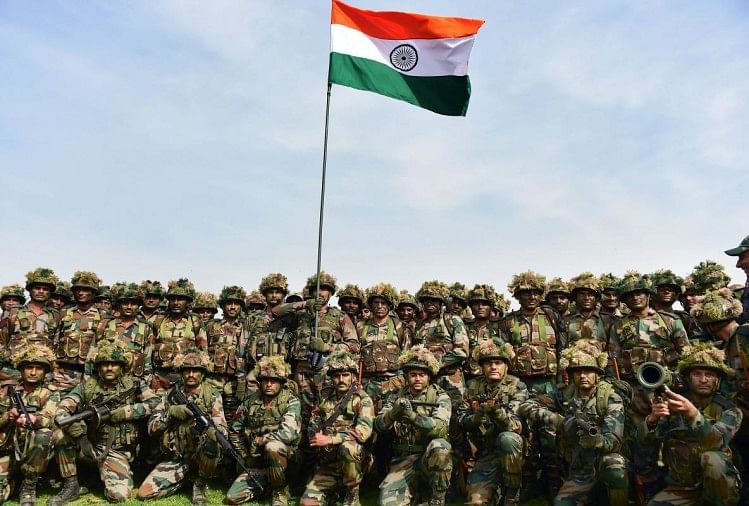 Army Day is Celebrated Only on 15 January
After independence, many administrative problems started to arise in the country and then the army had to come forward to control the situation. The President of the Indian Army was still of British origin. On 15 January 1949, Field Marshal KM Cariappa became the first Indian Army Chief of independent India. At that time there were about 2 lakh soldiers in the army. Army Day began to be celebrated on 15 January every year after KM Cariappa was made the army chief. Indian Army Day 2020.
The Parade Ground of Delhi is one of the larger grounds of the national capital. The ground was named as Karippa as a mark of respect. Every year, apart from Army Day celebrations, there are many big events. On Army Day, the Army Chief honors the soldiers for their excellent services and encourages them. On Wednesday, 15 jawans will receive Gallantry Award and 18 battalions will receive unit citations. Paramveer Chakra and Ashoka Chakra winners are also called in the Army Day Parade.