India had two Boeing-777 deals with America, one of which reached Delhi Airport today
Special aircraft Air India One from the US reached Delhi Airport on Thursday. The aircraft will be used during the visits of the President, Vice President and Prime Minister. It has a special communication system. Through this, audio-video communication will be possible in the air and it cannot be hacked.Air India One aircraft equipped with state-of-the-art facilities will be used by dignitaries of the country including Prime Minister Narendra Modi and President Ram Nath Kovind.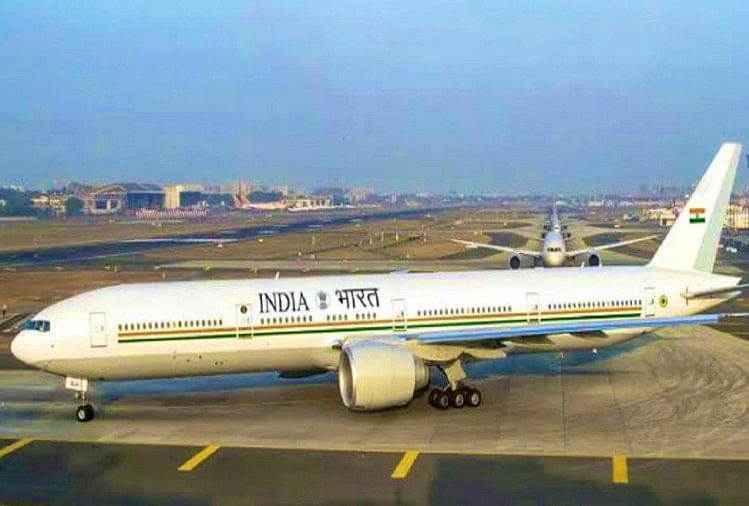 What is Special About This Aircraft?
The aircraft is equipped with advanced defense systems and can also retaliate by thwarting a missile attack.

This aircraft can be refueled in air. After refueling it can fly continuously for 17 hours.

The aircraft can cover a distance of about 12 and a half thousand km from India to the US at one go.

The aircraft has large cabins for VIPs and also a medical center.

There is also space for media in the aircraft. The rear seats are economy class and the remaining seats are business class.
Two Aircraft are Traded from America
India had signed a deal to buy two Boeing-777ER aircraft (Air India One) from the US. One of them has arrived in India. All types of testing of Air India One (B-777) aircraft have already been done.
Air India has just got this aircraft and it will be handover to the Indian Air Force later. Until the Air Force pilots become experts in flying this aircraft, the pilots of Air India will also be part of the aircraft operating team.
AI One landed in Delhi
During flight, this aircraft can use audio and video communication without being hacked or taped. New VIP aircraft designed specifically for the President, Vice President and Prime Minister arrived in India from America today. This plane landed at Delhi International Airport today.