The company decided to close the Indian plant due to declining bike sales

The company sold less than 2,500 units in the last financial year in India.
A Bed News has come for those who like Harley Davidson bikes. Actually, this American company is now closing its assembly plant in India. It is believed that the company has taken this decision due to declining sales. However, she will continue selling the bike in the Indian market.
The company has sent some automobile manufacturers through advisers for a possible outsourcing arrangement for the use of a leased assembly plant located at Bawal in Haryana. The decision to discontinue the assembly has been taken in North America, Europe and parts of the Asia Pacific where sales of the company's vehicles have gone down.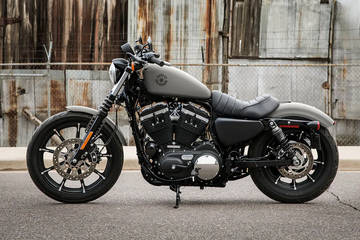 This information was received from the company
A source associated with the company said that the company is only shutting down its manufacturing unit. The marketing and sales of the bike will continue. The bike will now be imported from Thailand in India. In such a situation, the price of the bike can increase by 40 to 50 thousand rupees. Explain that the company has more than 20 thousand employees across the country. To increase sales, the company is also offering a big discount of 70 thousand rupees on the bike.
2500 did not sell in the last financial year.
In a statement with second-quarter results in July, Harley-Davidson said the company was evaluating plans to exit international markets, where production and profit did not support continued investment in line with Future's strategy. The company sold less than 2,500 units in the last financial year in India.
Let us tell you that Harley Davidson also recently launched 2020 Fat Boy in India. It has been brought in two variants. One variant is with Milwaukee-Eight 107 engine and its ex showroom Delhi price is Rs 18.25 lakh.