Bajaj is popular in India for its Pulsar motorcycles
With a market cap of over Rs 1 lakh crore, Bajaj Auto has become the most valuable two-wheeler company in the world. The company's share price closed at Rs 3,479 per share on Friday. Even today the company's market cap remains above one lakh crore.
According to reports, the market cap of over one lakh crore rupees has not yet been achieved by any foreign two-wheeler company and is much higher than every other local brand. Bajaj Auto has a strong presence in the domestic market and exports to more than 70 countries around the world. In addition, the acquisition of KTM helped to make a huge impact globally.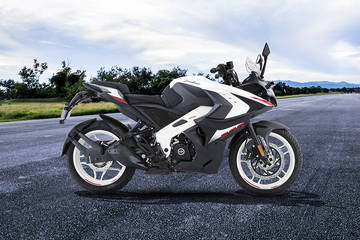 Sales Rose 11% in December
The company sold a total of 3,72,532 units in December 2020. It grew by 11 percent. The company sold 3,36,055 units in the same period last year. On the other hand, domestic sales were down by 9 percent with 1,39,606 units. In November, the company sold 1,53,163 units in the domestic market.
650 Crores Company is Investing a New Plant
Shortly before, Bajaj announced to set up a new facility at Chakan near Pune, investing around Rs 650 crore. Premium range two-wheelers and electric mobility solutions will be manufactured here. In addition, Bajaj's relationship with Triumph Motorcycle is considered a major success in the brand entering the new segment in the near future.
Bajaj Brought the Huskvarna Brand to India Last Year
Earlier last year, the Bajaj Huskvarna brand was brought to India and sold through a KTM dealership. Despite more than a decade of absence, the brand's Swartpilen 250 and Vitpilen 250 received good response from Indian customers and Bajaj re-entered the scooter space with Chetak around the same time.
Bajaj World's Third Largest Two-Wheeler Producer
Bajaj is the third largest two-wheeler manufacturer in the world when seen in combined numbers and is also the largest in terms of brand three-wheeler production with factories in Chakan, Valuj and Pantnagar. The brand is the largest exporter of two-wheeler and three-wheeler vehicles from India as well as KTM and Huskvarna motorcycles are shipped to many developed markets.
In India, Bajaj is popular for its Pulsar motorcycles that extend from 125 cc to 220 cc. On the other hand, it also manufactures entry-level commuter motorcycles like the Platina, CT100 and others.